Contact Us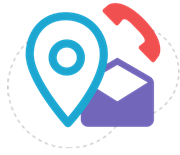 Ms. Cara Lee
Conference Secretary of ACMME
Tel: +86-19915511475 | +852-3155-4897
(Office Time 9:30 - 18:00, Time zone: GMT+8; Monday to Friday)
Welcome you to contact us by Email to:
For paper submission sub@acmme.org
For paper registration reg@acmme.org
For ACMME details info@acmme.org
Fraud Alert!
Conference staff will NOT call to ask you pay via phone for registration/lodging/air ticket etc. Please ignore any calls/emails that ask you to pay. If you received any suspicious emails or phone calls send/call from non-official contact, please write to let us know.
Copyright © The 12th Asia Conference on Mechanical and Materials Engineering All rights reserved.