Please log in the Electronic Submission System; ( .pdf only) to submit your full paper and abstract.
Submission Methods
ACMME2021 organizing committees invite you to submit your FULL PAPER / ABSTRACT for oral and poster sessions.
FULL PAPER: Publication & Presentation
ABSTRACT: Presentation Only (Without publication)

For any inquiry about the conference, please feel free to contact us at: sub@acmme.org.
History
Conference Proceedings
ACMME2020 - Materials Science Forum(MSF) Vol. 1015 | ISBN: 978-3-0357-1705-1
ACMME2019 - Materials Science Forum(MSF) Vol. 975 | ISBN: 978-3-0357-1620-7
ACMME2018 - Materials Science Forum(MSF) Vol. 934 | ISBN:978-3-0357-1336-7
ACMME2017 - Materials Science Forum(MSF) Vol. 909 | ISBN:978-3-0357-1291-9
ACMME2016 - Materials Science Forum(MSF) Vol. 880 | ISBN:978-3-03835-744-5
ACMME2015 - MATEC Vol. 26, 2015
Welcome Message from Conference Chair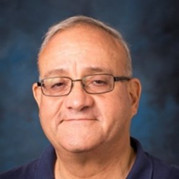 Dear Esteemed Guests,

Welcome to the 9th Asia Conference on Mechanical and Materials Engineering (ACMME 2021) that will be held in National University of Singapore, Singapore from June 17-20, 2021.
Mechanical Engineering has major role in the mobilization and the economic development of the nation. It is one of the major employment generation sectors of the country. Mechanical Engineering integrates knowledge from different domains such as physics, materials science, manufacturing, thermal sciences and applied mechanics. Materials science engineering discipline has significant contribution for the advancement in the field of automotive, aerospace, naval, turbo-machinery etc. through the research on newer and lightweight materials with enhanced mechanical properties. Therefore, the recent developments in these domains always result in remarkable growth in nation building.
I had the honor of participating in the past few ACMME conferences that were held in Chengdu (2015), Kuala Lumpur (2016), Tokyo (2017), Seoul (2018), Tokyo (2019), Singapore-Virtual(2020). We would like to invite authors to submit papers/abstracts to the conference for review. And welcome prospective participants to join and attend the conference. We look forward to another successful ACMME conference and see you all in Singapore.



Professor Omar S. Es-Said
Mechanical Engineering Department, Loyola Marymount University, Los Angeles, USA
Proceedings
●

All submissions will be peer reviewed by 2-3 reviewers. The registered and presented papers related to Materials will be published into

Materials Science Forum

(ISSN print 0255-5476 / ISSN web 1662-9752), which is indexed by

Ei Compendex, Scopus

.







●

All submissions will be peer reviewed by 2-3 reviewers. The registered and presented papers not related to Materials will be published into

Conference Proceedings

, which is indexed by

Ei Compendex

, Inspec, DOAJ,

Web of Science (CPCI)

, etc.

Papers of ACMME 2019, ACMME2018, ACMME2017, ACMME2016 & ACMME2015 are indexed by

Ei Compendex and Scopus

!



Selected registered & presented papers from the conference will be recommended and reviewed for possible publication in the

Journal of Materials Engineering and Performance

. Abstracted and indexed in: Science Citation Index Expanded (SciSearch), SCImago, SCOPUS, EI Compendex etc. Each paper will be reviewed according to the policy of the journal.


(Note: The manuscripts submitted to JMEP shall not be published in the conference proceedings.

)
| | |
| --- | --- |
| Sponsored by | Technical Sponsored by |
| | |