Keynote Speakers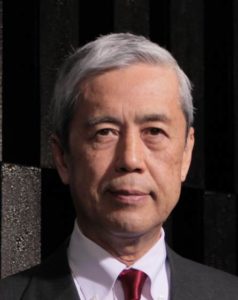 Prof. Osamu TABATA
Fellow of IEEE, IEEJ
Kyoto University of Advanced Science, Japan
Osamu Tabata received his M.S. and Ph.D. degrees from Nagoya Institute of Technology, Japan, in 1981 and 1993, respectively. In 1981, he joined the Toyota Central Research and Development Laboratories, Inc., Japan. In 1996, he joined the Department of Mechanical Engineering, Ritsumeikan University, Japan. In 2003, he moved to the Department of Mechanical Engineering, Kyoto University, Japan. Since April 2005, he has been a Professor at the Department of Micro Engineering, Kyoto University. From October 2019, he moved to Kyoto University of Advanced Science as a founding Dean of Engineering School. He is currently engaged in research on micro/nano processes, MEMS, DNA nanotechnology.
Prof. Tabata was a guest professor at the Department of Microsystem Engineering, University of Freiburg, Germany from September to December 2000, a guest Professor of ETH Zurich, Switzerland from January to March 2001, a visiting senior international scientist of the Chinese Academy of Science in 2010, a guest Professor of Huazong University of Science and Technology, China from July 2011 to July 2014, a senior research fellow at the Freiburg Institute for Advanced Studies (FRIAS) from May 2010 to September 2012, a distinguished visiting researcher of American University in Cairo in 2016 and a visiting Professor of Tsinghua University China from November 2018. He is a senior editor of the IEEE Transactions on Nanotechnology (TNANO), an associate editor of the ASME/IEEE Journal of Micro Electro Mechanical Systems (JMEMS), and an editorial board member of the Elsevier Journal Sensors and Actuators. He is as a member of Award Committee for EDS. He is also a program committee member of many important International Conferences in his area of expertise. He is a Fellow of Institute of Electrical Engineer Japan and fellow of the Institute of Electrical and Electronic Engineers.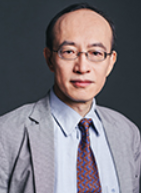 Prof. Jun Ding
National University of Singapore
Jun DING obtained his Diplom Physics from University of Wuppertal in 1986, and PhD degree from Ruhr University Bochum, Germany in 1990. He worked as Research Fellow/Senior Research Fellow at the University of Western Australia from 1991 to 1997. He joined National University of Singapore in 1997. Currently, Prof. Ding is working as Professor with Department of Materials Science & Engineering, National University of Singapore, and he is the Deputy Head for Research of the department. He has been working on magnetic and nanostructured materials for more than 30 years. He has published over 350 journal papers with a total citation > 20000 and H-Index = 56(Google Scholar). Recently, Prof Ding Jun's research has been concentrated on additive manufacturing. His research has been focused on the development of novel 3D printable materials for fabrication of multi-materials and multi- functional devices/structures which have great potential in practical applications. Prof Ding Jun is also working on nanomaterials fabrication. Recently, he has been working on nanomaterials which are promising in energy, environment, healthcare, such as sensor, energy harvest/storage, removal of heave metal ions and water purification.