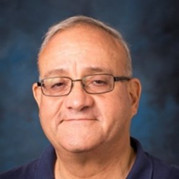 Prof. Omar S. Es-Said
LOYOLA MARYMOUNT UNIVERSITY, USA
Omar S. Es-Said is a professor in the Mechanical Engineering Department at Loyola Marymount University in Los Angeles, California. He was hired as an assistant professor from 1985-1992, associate professor from 1992-1998, and full professor from 1998-present. He received his B.S. degree in physics and his M.S. degree in solid state physics from The American University in Cairo. He received his PhD in Metallurgical Engineering and Materials Science from the University of Kentucky, Lexington in 1985. His current research interests include metallic processing, modeling, experimental, techniques, and failure analysis. He published over 300 papers, which included refereed journal articles, conference proceedings, industrial reports, and Department of Defense (DoD) reports. He has been an associate editor from 2008-present for the American Society of Materials' (ASM) Journal of Materials Engineering and Performance (JMEP). He has been a key reader for the Metallurgical Transactions A Journal from 2004-present. He has been on the editorial board of the Engineering Failure Analysis Journal from 2003-present. He received several awards: The Society of Automotive Engineers (SAE), Teetor Award in 1994, until the Elmer L. Hann Award from The Society of Naval Architects and Marine Engineers in 2011. He received several grants for research funds and research equipment from the National Science Foundation (NSF), NASA, Boeing Cooperation, and the Navy for a total of over $3.2 million dollars. He was a consultant for the Navy from 1994-present. He was hired as a Distinguished Summer Faculty Fellow at The Navy Facilities Engineering Services Center (NFESC) in the summers of 2010-2014. He became an American Science of Materials (ASM) Fellow in 2005. He was an invited speaker in many conferences and universities including: Cambridge University, The American University in Cairo, and Paris 8 University.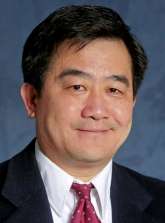 Prof. Alex JEN
Fellow of AAAS, MRS, ACS, PMSE, OSA, SPIE
City University of Hong Kong
Professor Alex Jen, a renowned scientist and eminent leader, joined City University of Hong Kong as Provost in December 2016.
Professor Jen received his bachelor's degree from the National Tsing Hua University in Taiwan and PhD from the University of Pennsylvania in USA. He was the Boeing-Johnson Chair Professor and Chair of the Department of Materials Science & Engineering at the University of Washington, Seattle. He also served as Chief Scientist for the Clean Energy Institute endowed by the Washington State Governor.
Professor Jen is a distinguished researcher with a well-cited publication record. He has co-authored >830 publications, given over 500 invited presentations, has >43,000 citations and an H-index of 107, and is co-inventor for more than 50 patents and invention disclosures. His research interests are inter-disciplinary, specializing in organic/hybrid functional materials and devices for photonics, energy, sensors, and nanomedicine. He was named by Thomson Reuters as one of the "Highly Cited Researchers" in the past several years and as one of the "World's Most Influential Scientific Minds" in 2015 and 2016 in the area of materials science.
Being an internationally recognized scholar, Professor Jen has been elected as Fellow by several professional societies including AAAS, MRS, ACS, PMSE, OSA, SPIE, and as an Academician by the Washington State Academy of Sciences. He has also demonstrated capability on technology transfer and fund raising, and is the founder of the Institute of Advanced Materials for Energy (i-AME) of the University of Washington.