ACMME2020 Speakers
coming soon...
ACMME2019 Keynote & Plenary Speakers
Prof. Kenji OGINO
Tokyo University of Agriculture and Technology, Japan
Dr. Kenji Ogino is a full professor of Tokyo University of Agriculture and Technology. His research has concentrated on synthesis of semiconducting polymers and applications to photorefractive, electroluminescent, and photovoltaic devices. Especially he is interested in block copolymers, which can form microphase separated nanostructures in thin films.
Dr. Ogino received his B.S. degree from Department of Reaction Chemistry, the University of Tokyo in 1986. His Ph.D. degree was given from the University of Tokyo in 1995. He started his carrier at Tokyo University of Agriculture and Technology as a research associate in 1986, and was appointed to current position in 2005. In 1997, he spent one year at C. K. Ober research group in Cornell University as a visiting scientist. He is also a vice-president of the Society of Fiber Science and Technology, Japan.
Title of Speech: Semiconducting polymers and oligomers with special structure
Abstract: Various semiconducting polymers and oligomers have been prepared and characterize. It is found that the thin film of block copolymers based on poly(3-hexylthiophene) (P3HT) and polystyrene (PS) as an inert second block exhibited much higher hole mobility (out of plane direction) than that of homopolymer. Structural analyses revealed that a rigid amorphous region formed in the block copolymer film plays an important role in the hole transporting process. As hole transporting materials, cyclic oligomers of triarylamine unit (5, 6, and 7 mers) were synthesized and isolated. Unlike linear polymeric analogues, no end group was present in cyclic oligomers resulting in homogeneous distribution in HOMO orbitals and higher hole mobility. Various type of block copolymers were synthesized and applied to to electroluminescent (EL), photovoltaic (PV), and photorefractive (PR) devices. For example, blue-light emitting block copolymers based on polyfluorene (PF) and poly(triaryllamine) (PTAA) were synthesized via Suzuki coupling polymerization followed by C-N coupling polymerization. For PV applications, a block copolymer of P3HT with poly(dimethylsiloxane) (P3HT-b-PDMS) and a similar block copolymer with perylene diimide at junction of P3HT and PDMS (P3HT-PDI-PDMS) were synthesized. The blend films of P3HT or their block copolymers and [6,6]-phenyl-C61-butyric acid methyl ester (PCBM) as electron-transport materials were evaluated as an active layer in organic thin-film solar cells.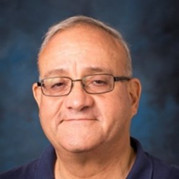 Prof. Omar S. Es-Said
Loyola Marymount University, USA
Omar S. Es-Said is a professor in the Mechanical Engineering Department at Loyola Marymount University in Los Angeles, California. He was hired as an assistant professor from 1985-1992, associate professor from 1992-1998, and full professor from 1998-present. He received his B.S. degree in physics and his M.S. degree in solid state physics from The American University in Cairo. He received his PhD in Metallurgical Engineering and Materials Science from the University of Kentucky, Lexington in 1985. His current research interests include metallic processing, modeling, experimental, techniques, and failure analysis. He published over 300 papers, which included refereed journal articles, conference proceedings, industrial reports, and Department of Defense (DoD) reports. He has been an associate editor from 2008-present for the American Society of Materials' (ASM) Journal of Materials Engineering and Performance (JMEP). He has been a key reader for the Metallurgical Transactions A Journal from 2004-present. He has been on the editorial board of the Engineering Failure Analysis Journal from 2003-present. He received several awards: The Society of Automotive Engineers (SAE), Teetor Award in 1994, until the Elmer L. Hann Award from The Society of Naval Architects and Marine Engineers in 2011. He received several grants for research funds and research equipment from the National Science Foundation (NSF), NASA, Boeing Cooperation, and the Navy for a total of over $3.2 million dollars. He was a consultant for the Navy from 1994-present. He was hired as a Distinguished Summer Faculty Fellow at The Navy Facilities Engineering Services Center (NFESC) in the summers of 2010-2014. He became an American Science of Materials (ASM) Fellow in 2005. He was an invited speaker in many conferences and universities including: Cambridge University, The American University in Cairo, and Paris 8 University.
Title of Speech: Fatigue Properties of Forged Aluminum Lithium 2195 Alloy
Abstract: The aluminum lithium 2195 alloy was designed for aerospace applications. Its fatigue behavior should be of concern because fatigue failures were among the major causes of aircraft failures, but there were limited studies on fatigue behavior of forged 2195 aluminum alloy. Specimens of 2195 aluminum alloys were taken from an aircraft wheel and a hand forging plate. A total of 44pcs aircraft wheel samples and 67pcs hand forging samples were tested. The aircraft wheel samples were from the hub and tube and were prepared in two tempers: T6 (peak aged) and T8 (cold worked and aged). The hand forging specimens had 3 tempers (T6, T8-4% strain and T8-8% strain) and were cut from transverse (T) direction sections, short-transverse (S) direction section, and from 45° between them (ST45). The study revealed that T8 temper, while providing higher strength, also showed longer fatigue life as compared to T6 temper. The anisotropic behavior of 2195 hand forgings showed a trend that NT>NS>NST45. The forged aircraft wheels at different locations and tempers showed similar fatigue life at high stresses. At low stresses, different locations show significant differences in fatigue lives. The reason might be related to the variance of manufacturing and thermomechanical processes experienced by different locations on a complex-shaped wheel. The 2195 aircraft wheel samples were also compared with samples taken from a similar aircraft wheel but made of 2014 Al-alloy. The results revealed that the addition of Lithium significantly improved the fatigue life.